迅速發展的旅遊與觀光業提供了眾多的就業機會。雖然科技已經人的速度進步著,但在各種不同的行業出現劇烈的變化的同時,一般企業所要求的是一批不同素質的員工。在跨進新世紀的今日就業機會著重於學生對客戶投訴及突發事件的應變能力。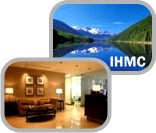 皇家旅館管理學院位於加拿大卑詩省的溫哥華,為一所檢定合格的旅館管理學校。 本校專長於遍佈全加拿大之分校校園傳授旅館管理之培訓,並結合學術研究與在職訓練。 學生可選擇欲學習9個月的行政旅館管理文憑或是12個月的進階的文憑。

★

Executive Hotel Management Diploma Program - The 9-month Executive Hotel Management Program is designed to provide students a complete overview of the operation all the departments of a full-size hotel. Students are given the opportunity to put the theories learned in class into immediate use on a daily basis. The theory-plus-practice approach in teaching hospitality management requires students to spend half their time in class and the other half in practical training.
Student enrolled into this program have have the option of living at the hotel campus during the 9 months, to experience the hotel from three perspectives: they study as a student, work as an employee and live as a hotel guest.

★

Advanced Diploma in International Hotel Management Program - This is a 12-month full time program. The objective of this program emphasizes the importance of cultural expectations in the measurement of quality service in the global hospitality industry. It aims at providing students/managers-to-be with the necessary knowledge and understanding of the cultural components in the services offered by the high standard (luxury) hotels worldwide.
The creation of this program was initially aimed for hotel executives to gain a better understanding of their client base, and to provide better service. The Culture Studies portion of this program has expanded as an excellent field of study for young professionals; it helps them gain insight into the customs and traditions that will prepare them for their careers.
Applicants to this program should have completed the 12-course Hospitality Management Diploma program from the Educational Institute of American Hotel and Lodging Association (EI AH&LA) or with qualifications equivalent to the EI AHLA diploma, have had certain hospitality industry related work experience, and be approved by the Academic Committee from IHMC.


Students may enroll in the program on any of the following start dates. The program requires students to complete all 12 modules which will take 9 months (36 weeks) from the start date.
2008
2009
January 21
May 26
September 29
January 12
May 18
September 21
February 11
June 16
October 20
February 2
June 8
October 12
March 3
July 7
November 10
February 23
June 29
November 2
March 24
July 28
December 1
March 16
July 20
November 23
April 14
August 18
December 22
April 6
August 10
December 14
May 5
September 08
 
April 27
August 31
 
---